I have a busy week coming up and I'm feeling very stressed, frankly. I read some really good books last week, but I just can't seem to sit down and muster any excitement to write about them (although my bookstagram has some updates and mini-reviews if you're interested*). But whenever I'm feeling like this, I always turn to movies and tv shows, so I decided to start doing seasonal watchlists again.
MOVIES
I'm kind of out of touch with all the recent and upcoming movie releases, nor do I care much about many. All I want is Dune part 2 and Jurassic World Dominion. Still, here are a few I'm hoping to watch this Spring:
Morbius (march 31st on Portuguese cinemas) – I honestly had no idea this existed until this week, but a vampire movie made by Marvel with that cast? YES! [Trailer]
Bubble (april 28th on Netflix): Set in a futurist, sort of post-apocalyptic Tokyo, in which strange 'bubbles' have disrupted gravity. The orphans and poorest are forced to live in this wrecked area, and kids have parkour battles in this strange new world… Honestly, I can't explain it, but it seems like a promising, fun movie that instantly reminded me of Weathering With You because of the setting. [Trailer]
Doctor Strange in the Multiverse of Madness (may 6th?): I waited a couple of months to watch the trailer, and even then, I'm not super excited about this. It seems fun, don't get me wrong, I'm sure I'll love it, but May seems so distant considering all the things I need to get done until then… [Trailer]
Everything Everywhere All at Once (april 7th on Portuguese cinemas): Michelle Oh is in this. Do I need to say anything else? … Well, it's about a Chinese immigrant that must explore different universes and what other lives she could have led in order to save the world. I'm sold, are you? [Trailer]
BELLE (march 17th on Portuguese cinemas): I only know it's vaguely about a virtual world and connections, loneliness as themes – and it's inspired by Beauty and the Beast! [Trailer] I actually might not be able to watch Belle this spring. Only a select few PT cinemas show anime movies, and I don't live near them. Also, apparently, the direct translation of the original title is The Dragon and The Freckled Princess and personally, I would've been interested in the movie much sooner if it had this title.
TV SERIES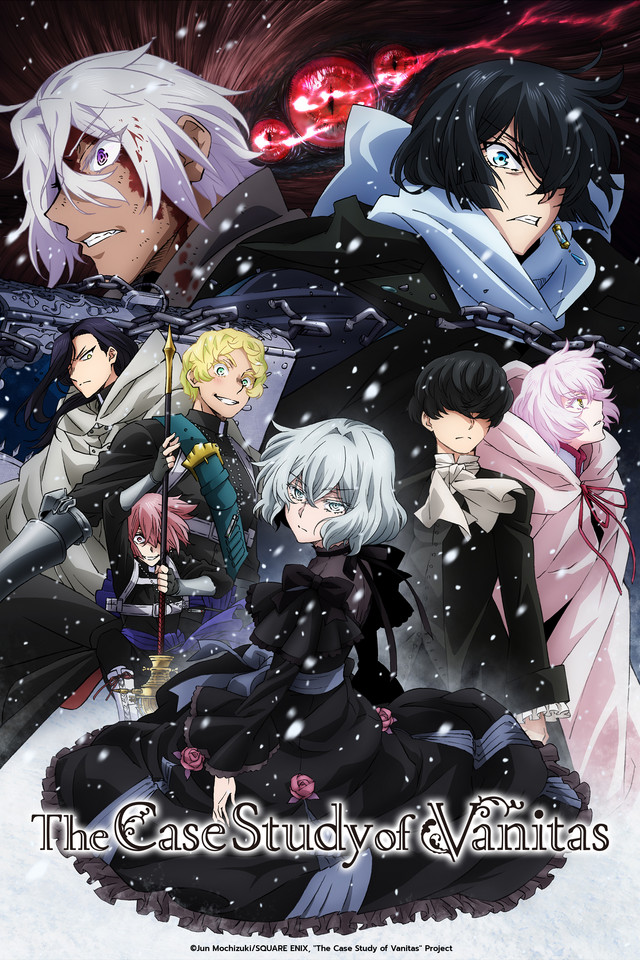 Bridgerton (march 25th on netflix): I'm a sucker for historical tv dramas and season 1 was super fun. I love this modern outtake on this historical period and the soundtrack! Can't wait for season 2, (maybe it will motivate me to start the books). [Trailer]
Obi-Wan Kenobi (may 25th): I'm seriously excited for this show because I'm one of the few people who actually like the prequels, it seems. I loved Anakin, Padmé, and Obi-Wan! Plus, I've always been curious about the time period between the prequels and the original trilogy, the first few years after Darth Vader emerged basically. Can't wait! (Though I might wait until it finishes airing completely to binge it.) [Trailer]
The Case Study of Vanitas (2021/ongoing): "In nineteenth-century France, humans and vampires coexist. The young vampire Noé is traveling to Paris in search of The Book of Vanitas, which is said to be capable of unleashing a curse upon all vampires. On an airship, he finds himself embroiled in a strange incident. It is Vanitas, a human calling himself a vampire expert, who appears before Noé in the ensuing chaos. In Vanitas's hands is the very book that Noé has been searching for: The Book of Vanitas… Following this encounter, the curtain is set to rise on this tale of vampires, curses, and salvation…"
I've watched several scenes and little clips for this anime on youtube and that's what's made me want to watch it, though it's definitely the type of series I used to watch when I was younger. I really have no idea why I didn't start this when it first came out. [Trailer]
Demon Slayer s2 – Entertainment District Arc (2021/11 eps): Loved season 1, the movie was fun, and now that this season is finally over, I can finally binge it! [Trailer]
I'm also currently-ish watching Black Clover (98/170), Attack on Titan Final Season (77/87), and One Piece (923/?) so I want to catch up with these or finish the ones I can.
---
And that's it for my Spring watchlist! Any movies or tv shows you guys are excited to watch soon?